scheda mostra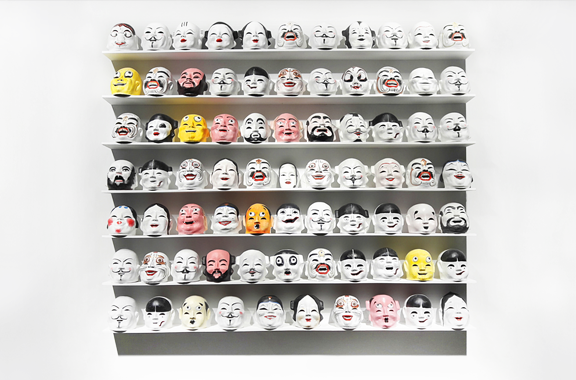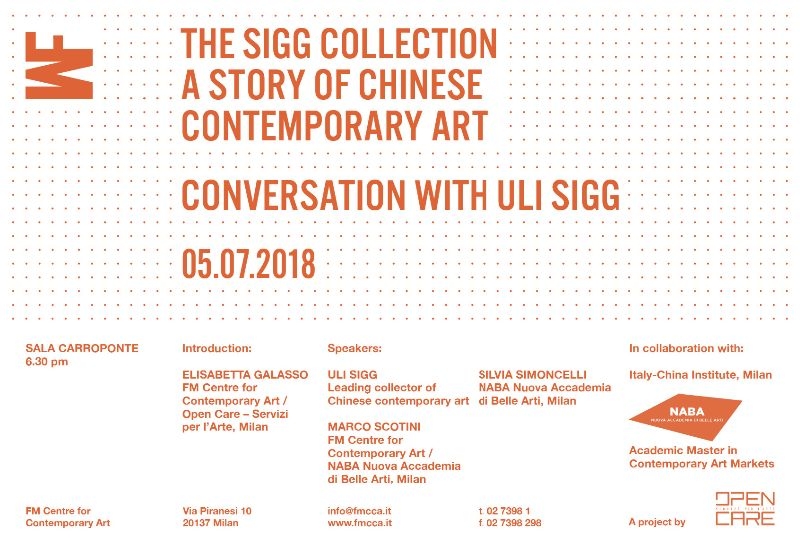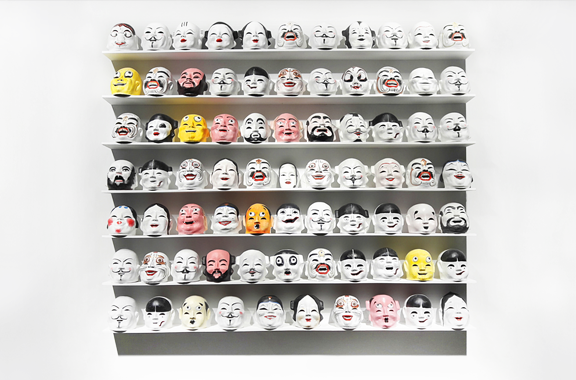 The Szechwan Tale
China, Theatre and History
FM Centro per l'Arte Contemporanea - via Piranesi 10 Milano
Opening hours:
from Wednesday to Friday 5-10 pm
Saturday and Sunday 11 am-6 pm
- free admission -
Guided tours and other days / times by reservation - with the opportunity to visit the Open Care restoration laboratories.
After the latest exhibition The White Hunter/Il Cacciatore Bianco on African Art, FM Centre for Contemporary Art opens a new large-scale exhibition on the Chinese context. The Szechwan Tale, curated by Marco Scotini, traces the relationship between East and West around the grand themes of theatre and history, and opens during Milan Art Week and miart – International Modern and Contemporary Art Fair of Milan.
The Szechwan Tale. China, Theatre and History will cover the subjects of contemporary art, theatre and Chinese history in relationship with the West within a sort of meta-theatre in which a series of international and Chinese artists provide a deconstruction of the tools of the theatric machine, such as: the audience, the curtain, the actors (the automaton, the puppet, the shadow theater), the costumes and the backdrops (a changing and unchanging environment), the text and the music, as metaphors of an equal number of social phenomena and of their historic nature.
The exhibition is an evolution of the project that the curator Marco Scotini realized in Anren, Sichuan (China), at the first Anren Biennale - Today's Yesterday (28 October 2017 – February 2018), with the addition of other internationally renown Chinese artists. Original artworks included will be coming from prestigious private collections and will range from painting to photography, installation to video and documentaries.
The title of the exhibition is a reference to the theatrical work by Bertolt Brecht The Good Person of Szechwan (Der gute Mensch von Sezuan) written in 1938-1941, also staged by Giorgio Strehler at the Piccolo Teatro in Milan in 1957-58. The figure of Mei Lanfang (1894-1961), one of the most famous Peking Opera artists, which influenced Russian and German avant-garde theater will be central to the exhibition. Other references include the opera, with the lavish costume that the soprano Gina Cigna worn in the '30s for Puccini's Turandot at the Teatro alla Scala.
The exhibition will be held in collaboration with the Anren Biennial, the Mei Lanfang Archive in Beijing, and the Italian-Chinese Cultural Institute. The set up, transport and logistics, the conservation of the works are entrusted to Open Care - Services for the art.
OPENING: Thursday April 12, 8-11.30 pm
Talk and Catalogue Launch The Szechwan Tale. China, Theatre and History
Saturday 14th April 11.00 am – Sala Carroponte of FM Center for Contemporary Art
with Marco Scotini, curator of the exhibition; Lü Peng, art historian of Chinese art; Liu Zhen, director of Mei Lanfang Memorial Museum – Beijing; Liu Ding, Mao Tongqiang, Zhuang Hui, artists
Special openings during miart (free admission):
Friday, April 13-Saturday 14 April: from 11 am to 10 pm
Sunday, April 15: from 11 am to 7 pm